RSD Family, Please take some time to give our District some feedback on how we have performed during this difficult time for all. In order for us to improve and prepare for the future let us know what we can do to make each day a little better it the lives of all of our Educational Partners. If you have any difficulty accessing this survey please contact the District Office. Thank You Mario Millan Superintendent
https://forms.gle/dVGvWqwAh3XMfFuy7
RSD Family: Every home in the U.S. is eligible to order 4 free at-⁠home COVID-⁠19 tests. The tests are completely free. Orders will usually ship in 7-12 days. Click on Link:
https://www.covidtests.gov/
Familia de Richgrove: Cada hogar en los EE. UU. es elegible para solicitar 4 pruebas gratuitas de COVID-⁠19 en el hogar. Las pruebas son completamente gratuitas. Los pedidos generalmente se enviarán en 7-12 días. Precione el enlace:
https://www.covidtests.gov/
Richgrove Families As you know we are going through a COVID spike in numbers in our community. As we discover positive tests that lead to quarantines I must take this time to remind you to have a family plan ready should your child be quarantined. Attending school online will occur, but you must make sure you have someone at home or a baby sitter available from one day to the next. I realize this is very difficult to prepare for but unfortunately this is the time we are currently living in. There is currently no plan to go to full time distance learning but in the future it could be a possibility and we must always be prepared for that option. Also, as a reminder please do a health check of your child each day before they go to school. Should you have any questions please contact the school office. Thank you and stay safe! Mario Millan Superintendent
Friday Dress up Day: This Friday, January 14, 2022. Dress with your favorite Winter outfit! Este viernes 14 de enero de 2022. ¡Vístete con tu ropa de invierno favorito!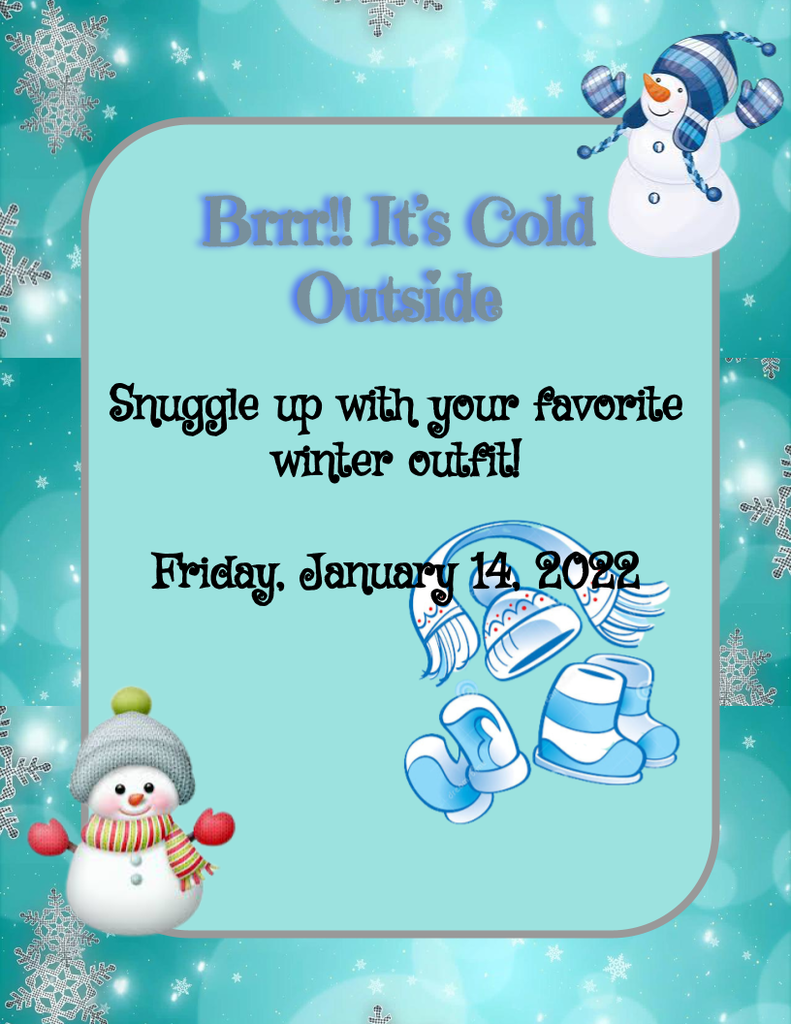 There will NO SCHOOL Monday January 17th in observance of Dr. Martin Luther King Day. School will resume Tuesday the 18th.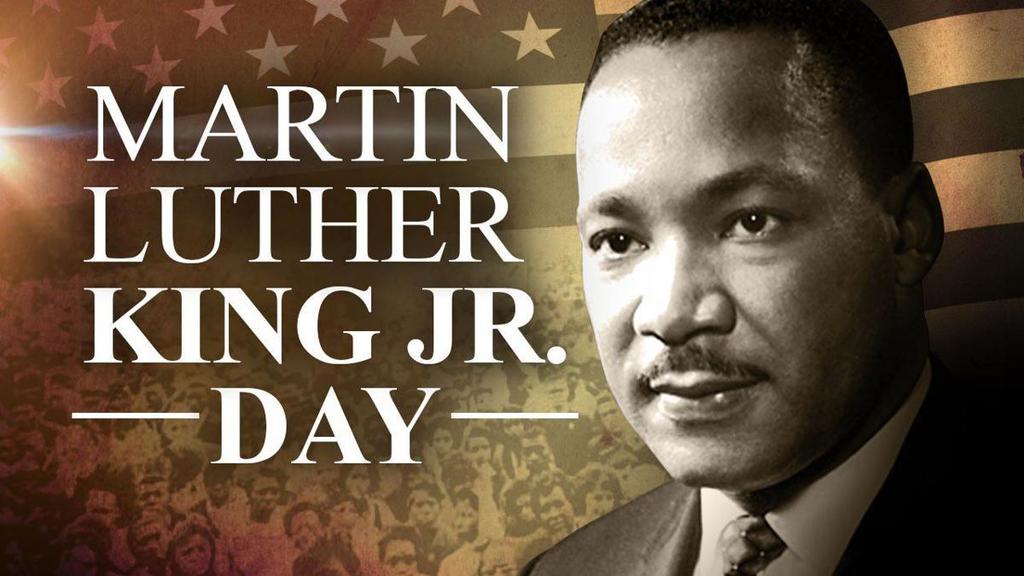 Good Afternoon, Today RSD sent home a COVID test kit with each student that has two tests enclosed. With that kit are a set of instructions in English and Spanish. We recommend that you test your child on the next two Sundays before returning to school Monday. Our goal is make sure we have the safest environment possible on campus and this is a great way to do that. If there is a positive test please do not send student to school. Thank You Mario Millan Superintendent Buenas tardes, Hoy RSD envió a casa un kit de prueba COVID con cada estudiante que tiene dos pruebas adjuntas. Con ese kit hay un conjunto de instrucciones en inglés y español. Le recomendamos que pruebe a su hijo los próximos dos domingos antes de regresar a la escuela el lunes. Nuestro objetivo es asegurarnos de que tengamos el entorno más seguro posible en el campus y esta es una excelente manera de hacerlo. Si hay una prueba positiva, no la envíe a la escuela. Gracias Mario Millán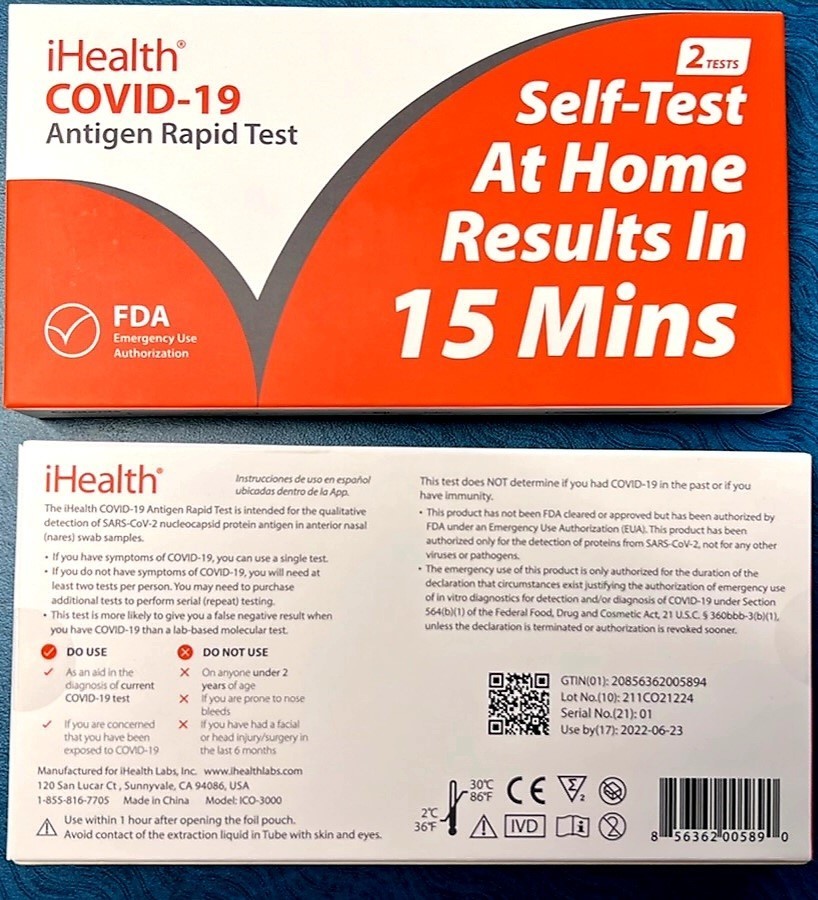 COVID Vaccine: Wednesday, Jan. 5th 2-4 pm at school gym. No appointment needed. Vacuna contra El COVID: miercoles, 5 de enero 2-4 pm en el gimnasio de la escuela. No se requiere cita.
District Office will be closed starting Monday, Dec. 20th - 31st. La officina del Distrito estara cerrada comenzanod el Lunes 20 de dic a 31 de dic.
COVID VACCINATION: Monday, Dec. 13, 2021 from 2 pm - 4 pm at Richgrove School District Gym. Ages 5 + no appointment needed VACUNAS CONTRA EL COVID: Lunes 13 de diciembre de 2021 de 2 pm a 4 pm en el gimnasio del distrito escolar de Richgrove. No se necesita cita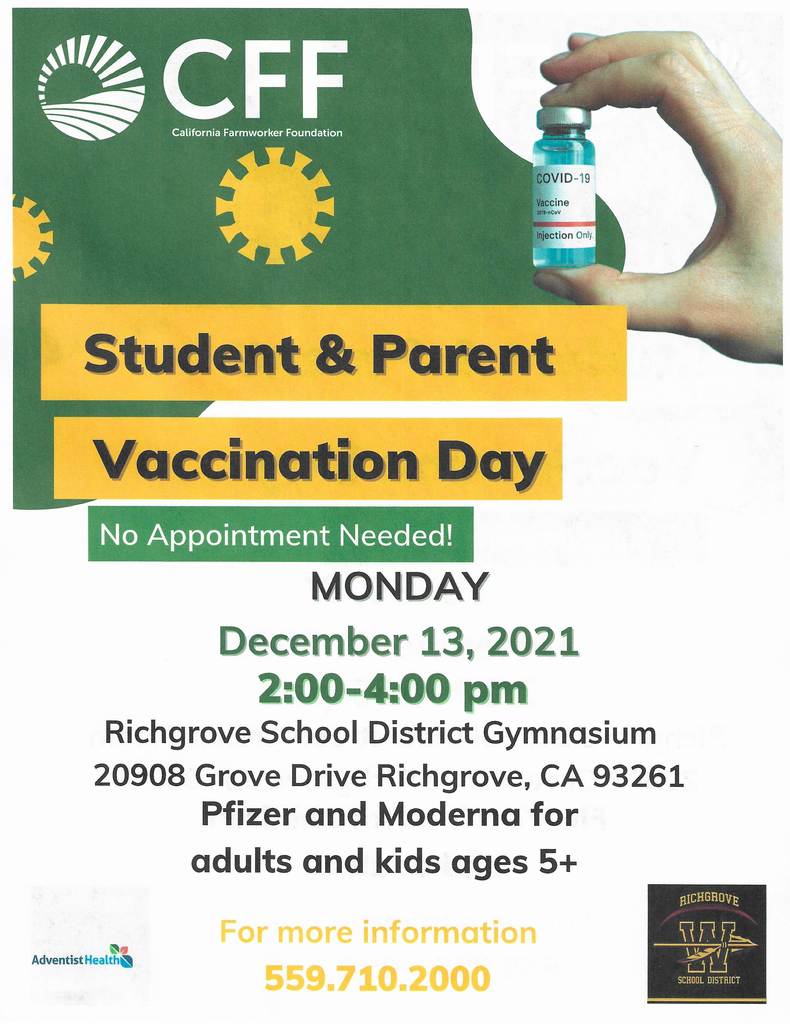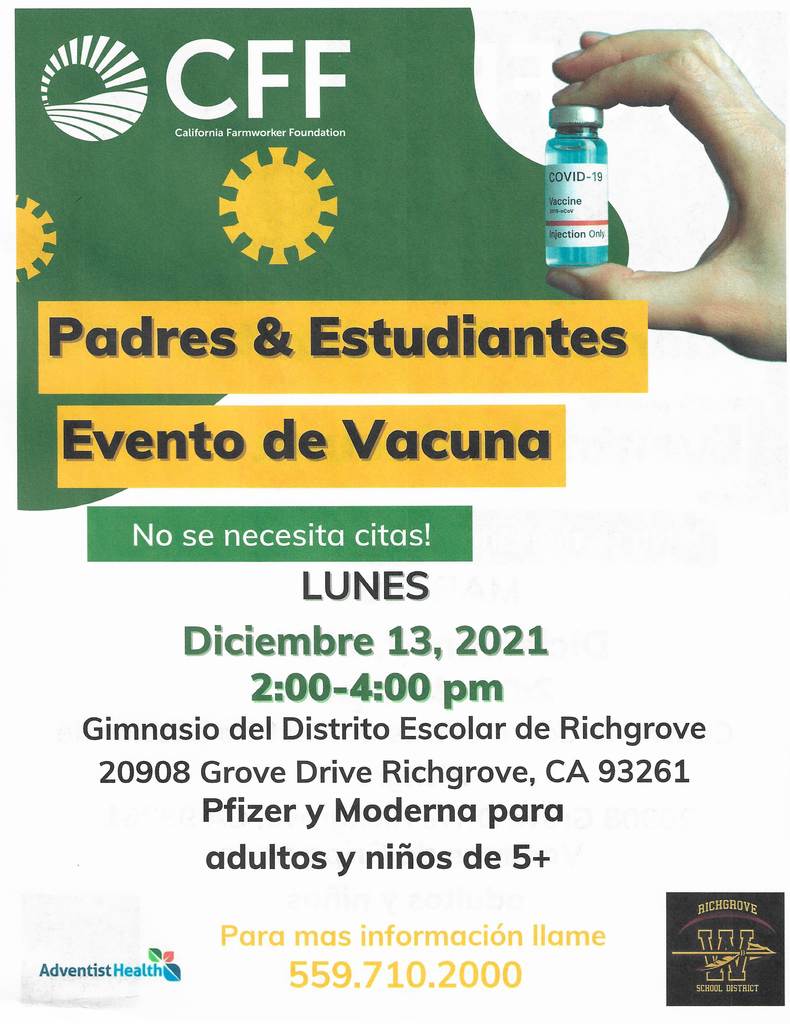 Its Candy Cane day!!! Friday, Dec. 10th dress up in your favorite red and white outfit. El viernes 10 de diciembre vistanse con su ropa rojo y blanco favorito.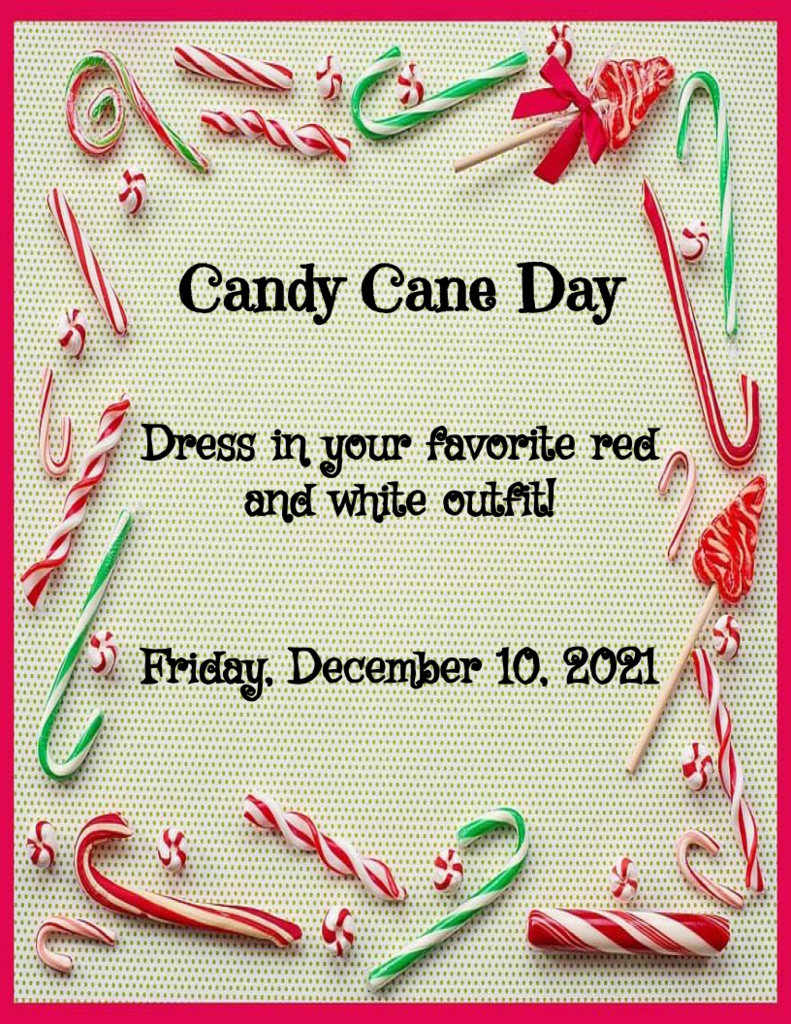 Holiday Food Drive / Distribucion de Comida Navidena December 9 from 2pm-5pm/ 9 de Dic. de las 2 pm a 5 pm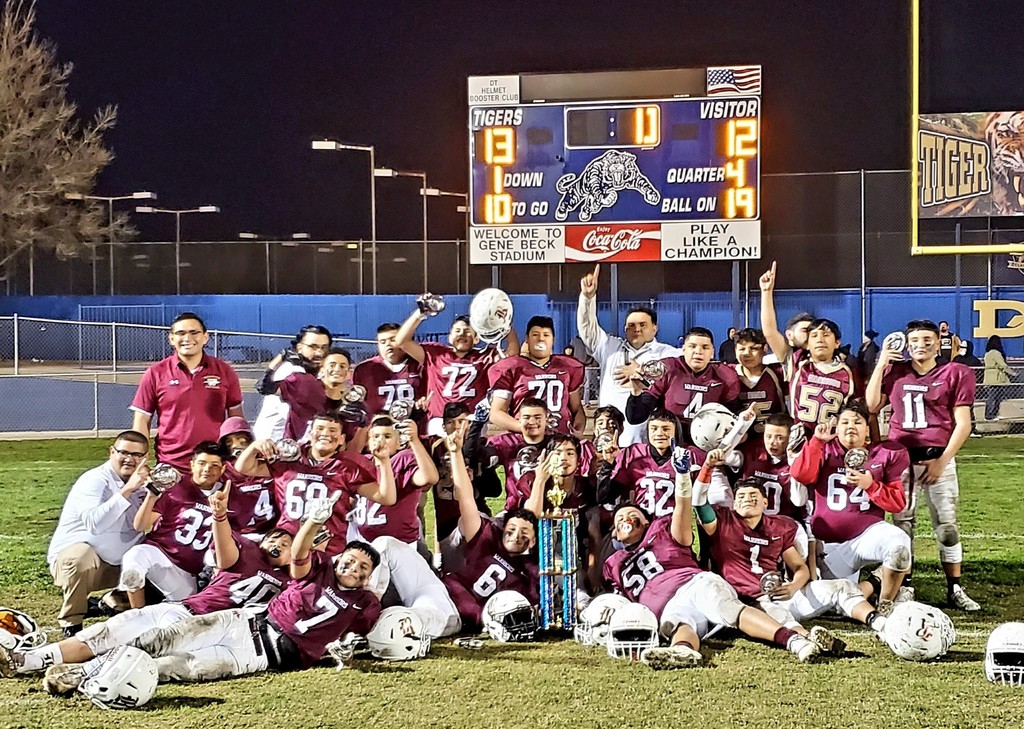 RSD would like to thank Kern Valley State Prison who's generous donation helped to purchase two Richgrove Warrior shirts for each student on our elementary campus. Our goal is to show our Warrior Strong Spirit every Friday with our new shirts! Thank you KVSP!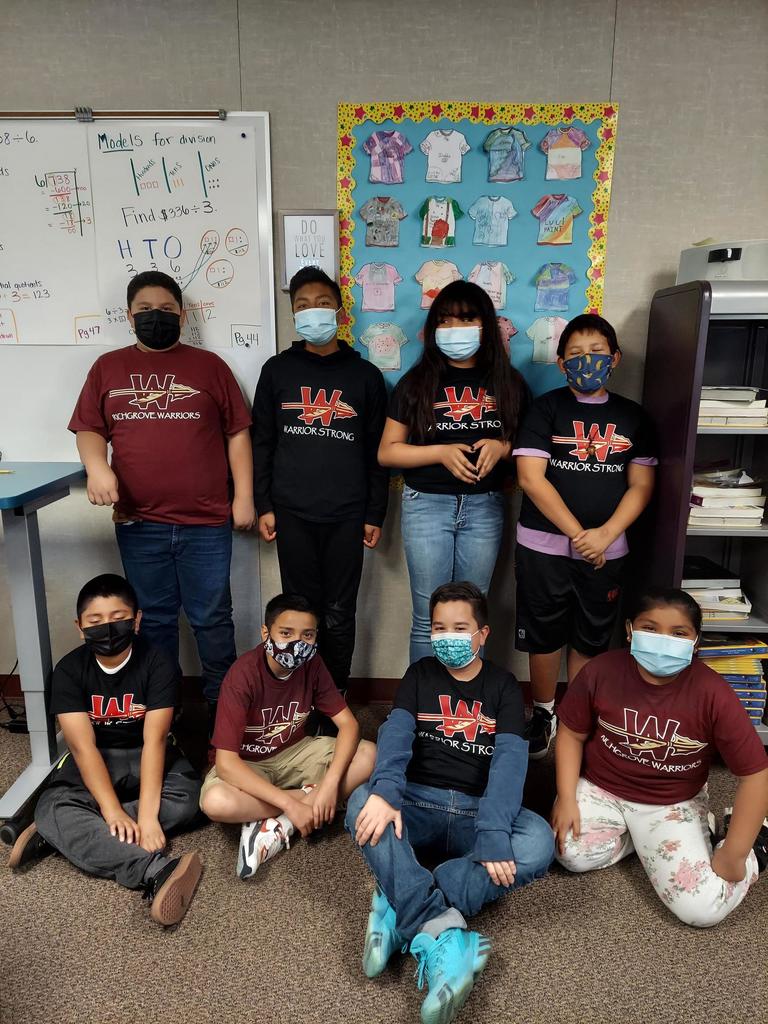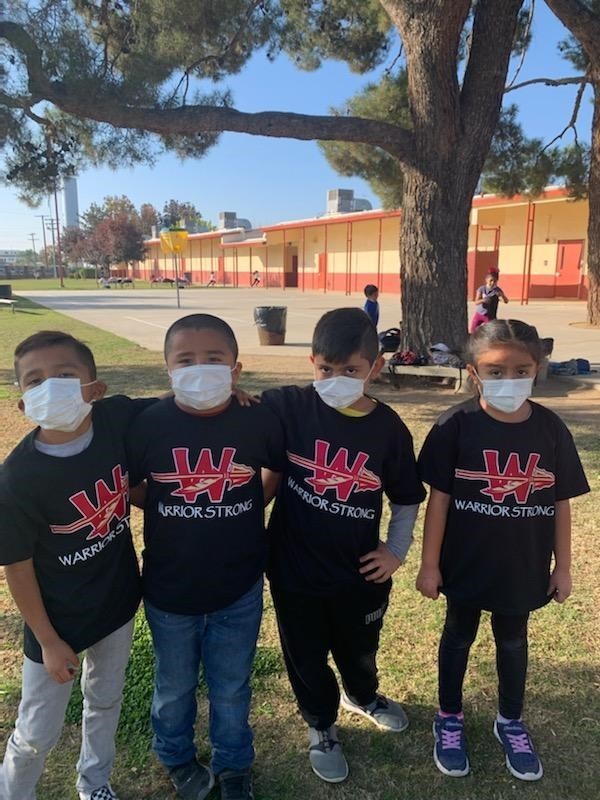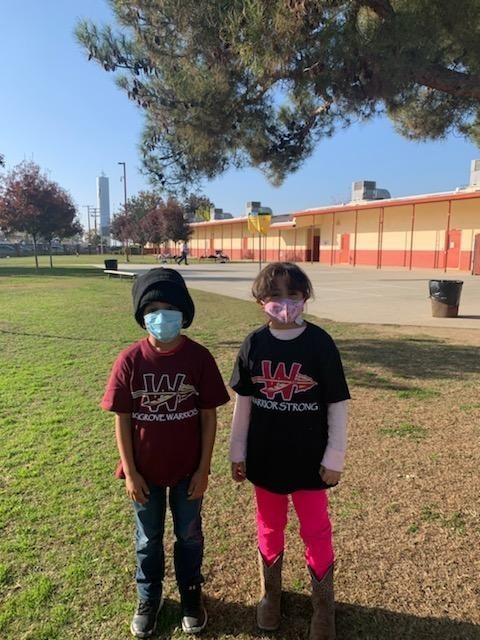 The Richgrove Preschool is currently registering new students. If you are interested in enrolling your child in the preschool program or just need more information please contact the preschool office at 661-725-2424 extension 181 or come by to visit our facility. Get your children off to a great educational start at our amazing preschool! El preescolar de Richgrove actualmente está registrando nuevos estudiantes. Si está interesado en inscribir a su hijo en el programa preescolar o simplemente necesita más información, comuníquese con la oficina del preescolar al 661-725-2424 extensión 181 o venga a visitar nuestras instalaciones. ¡Haga que sus hijos tengan un gran comienzo educativo en nuestro increíble preescolar!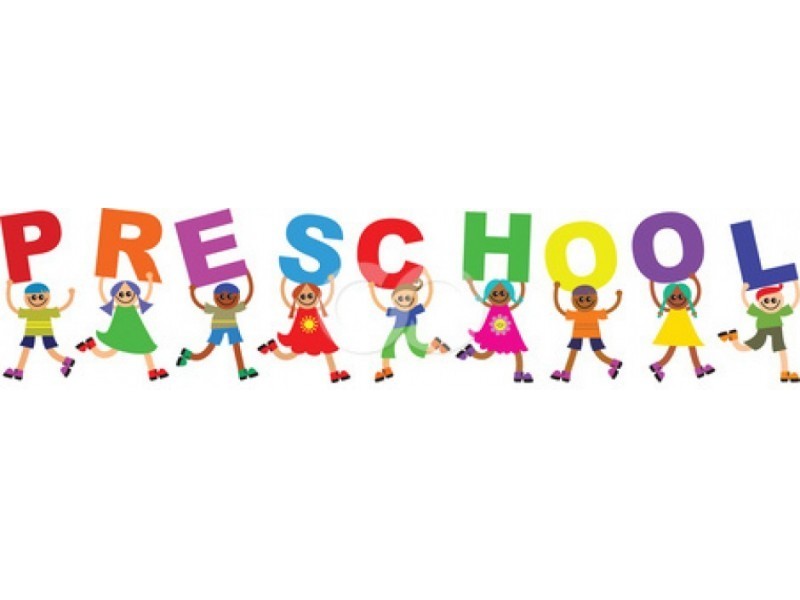 Happy Thanksgiving to our Richgrove Family!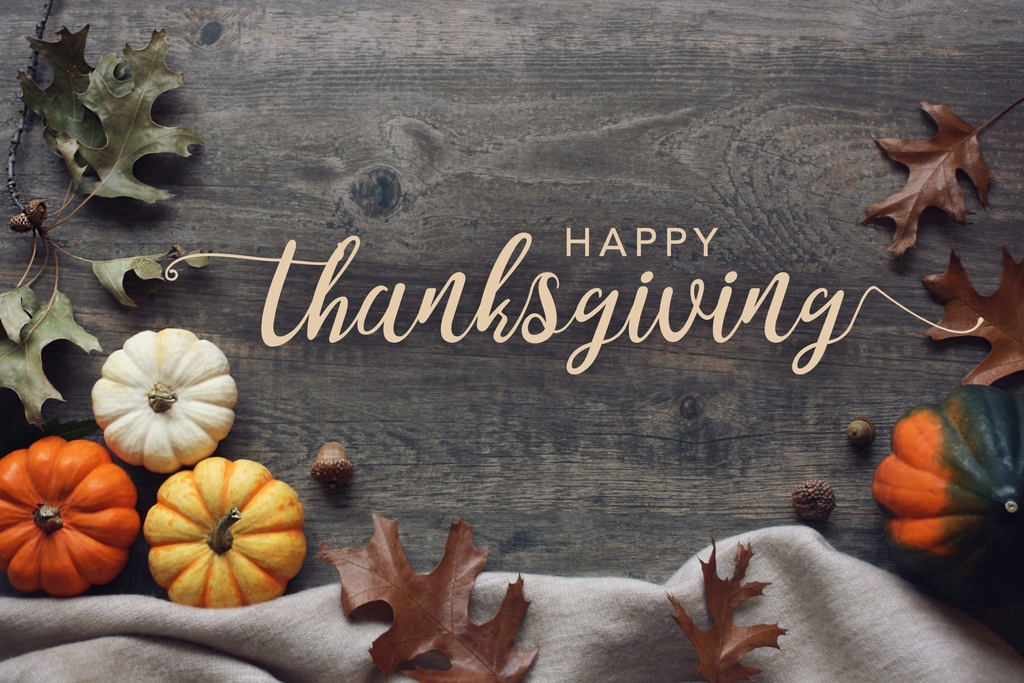 Picture Re-Take: Thursday, December 2nd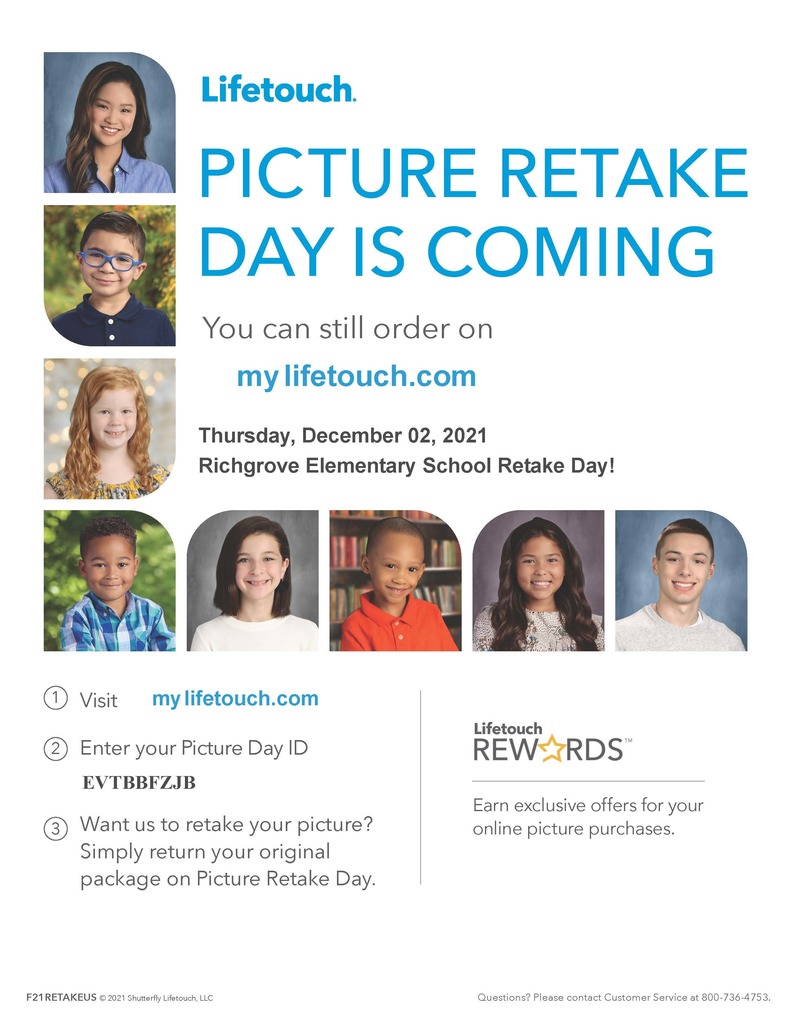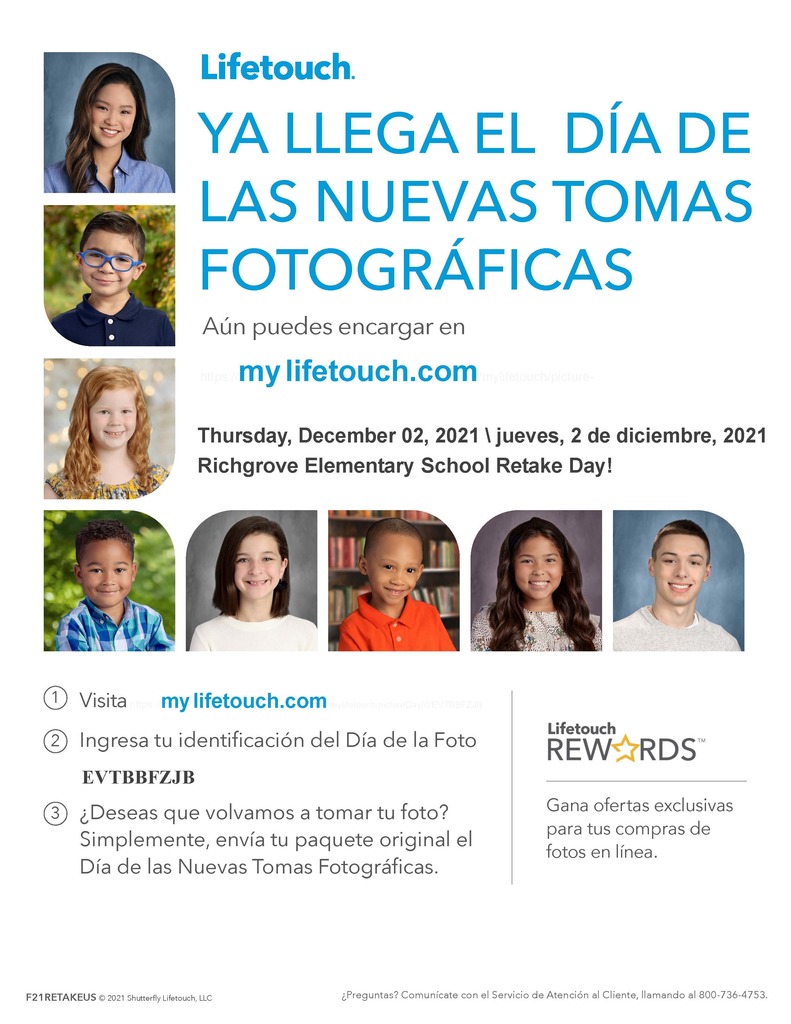 Our Bantam team fell short today but had a great season and Championship game! #MakingRichgroveProud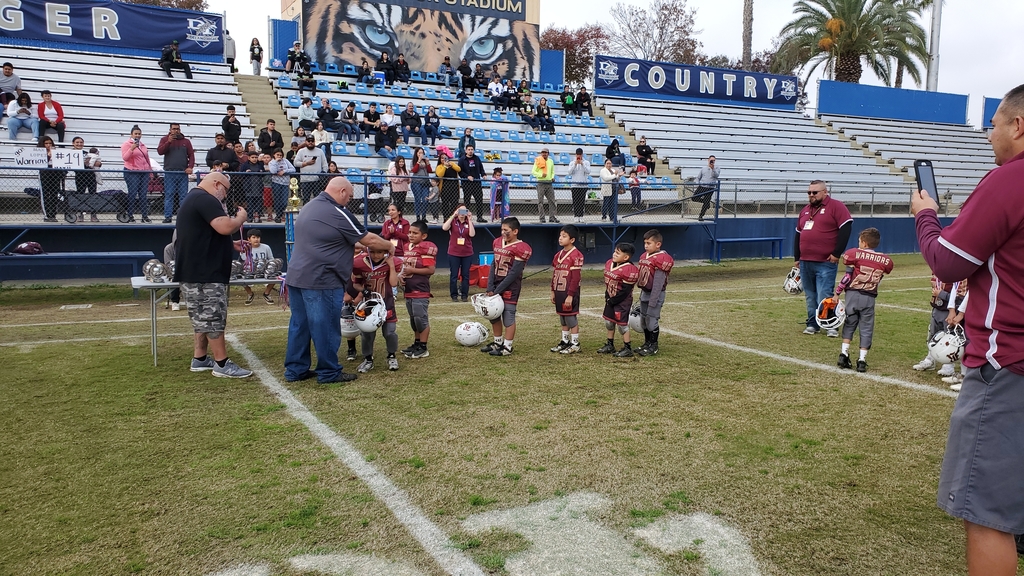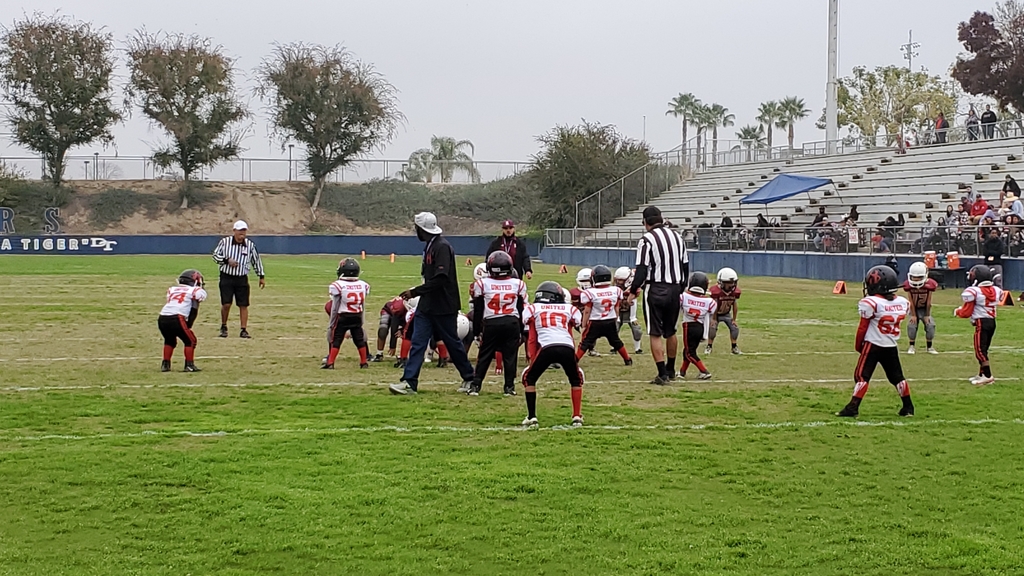 Congratulations to the Varsity Warriors who won their first ever Sequoia Youth Football League Championship! Great job players, coaches, cheer, fans and AD Albert Sabado! #MakingRichgroveProud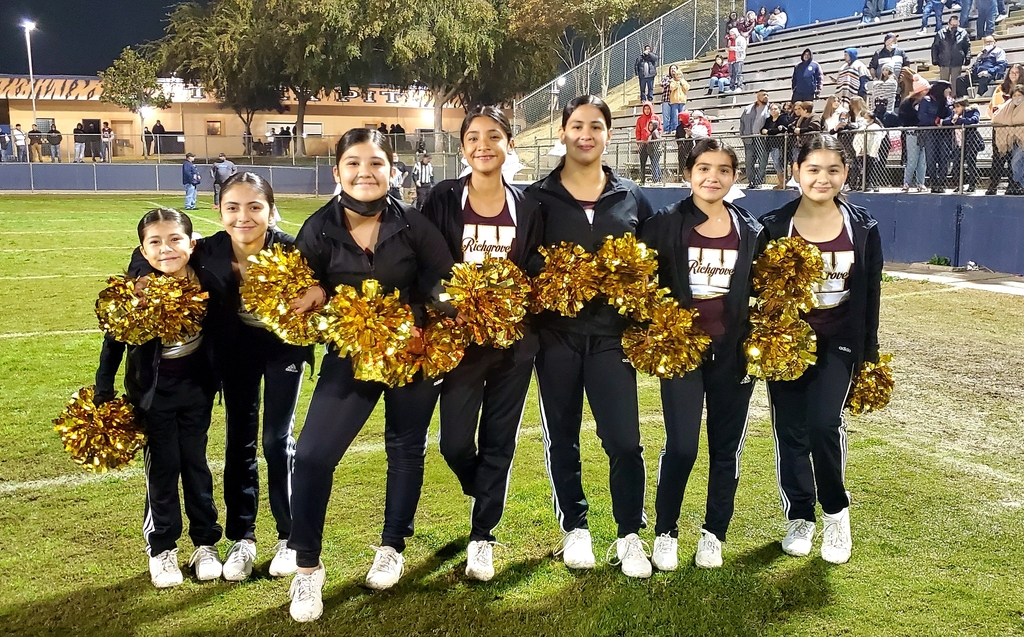 We will be hosting a Vaccine day for Community ages 5 and older. When: Monday, Nov. 22 Time: 2 PM - 4 PM Location: Richgrove School Gymnasium No appointment Necessary Organizaremos un día de vacunas contra el COVID para la comunidad para personas de 5 años en adelante. Cuándo: lunes 22 de noviembre Hora: 2 PM - 4 PM Ubicación: Gimnasio de la escuela Richgrove No se necesita cita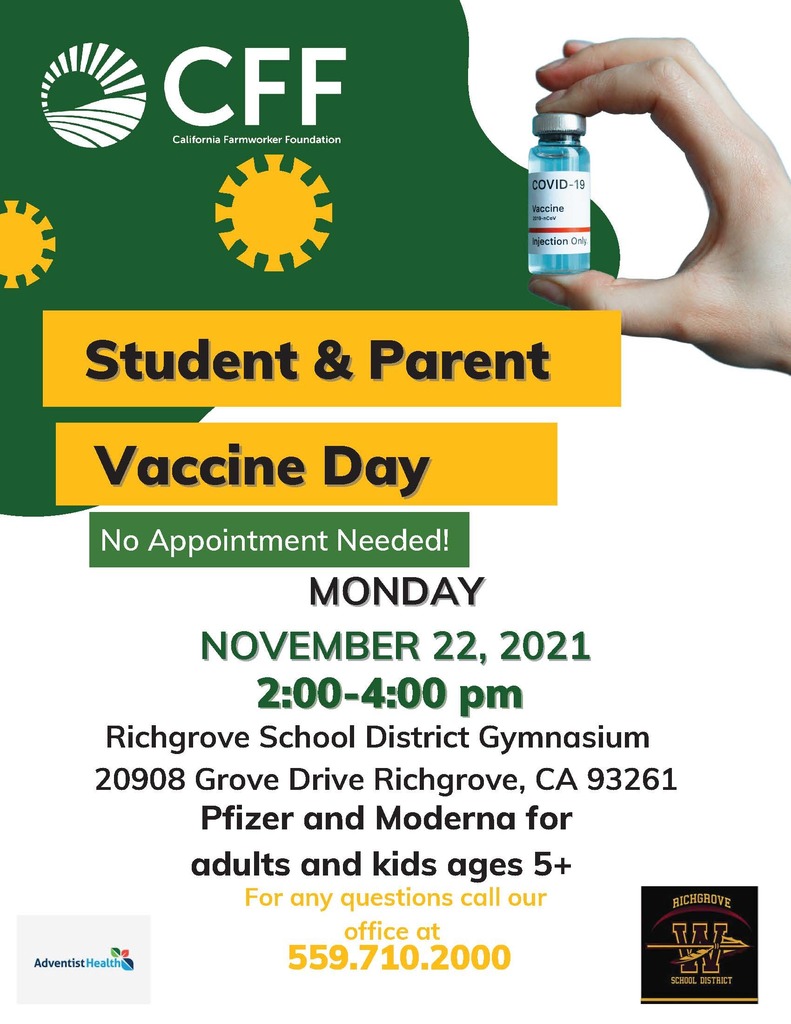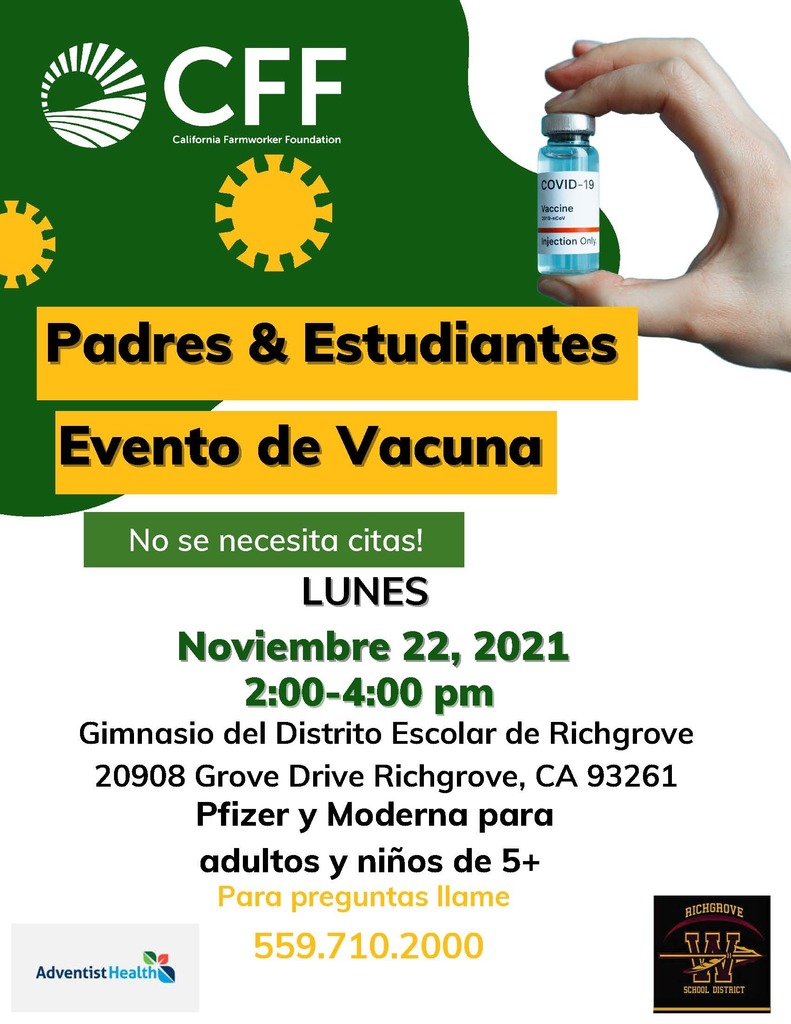 Reminders: Tomorrow Friday, Nov. 19th students will be dismissed at 1:30 PM. We also want to notify you that the District Office will be closed during Fall Break starting Nov. 22 - Nov 26. Office will reopen on Monday, Nov. 29. Happy Fall Break!!! Recordatorios: Mañana viernes 19 de noviembre, los estudiantes saldrán a la 1:30 PM. También queremos notificarle que la oficina del distrito estará cerrada durante las vacaciones de otoño a partir del 22 de noviembre al 26 de noviembre. La oficina abrira el lunes 29 de noviembre. ¡¡¡Felices vacaciones de otoño !!!