Schedule your School physicals at Sequoia Family Medical Centar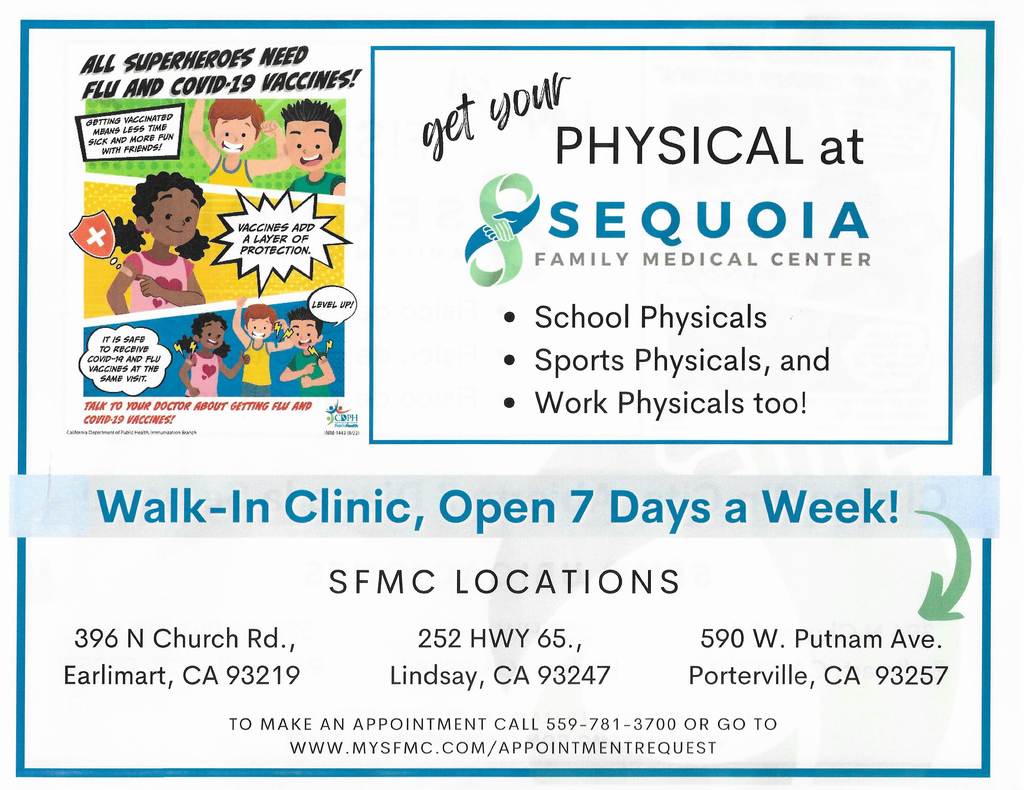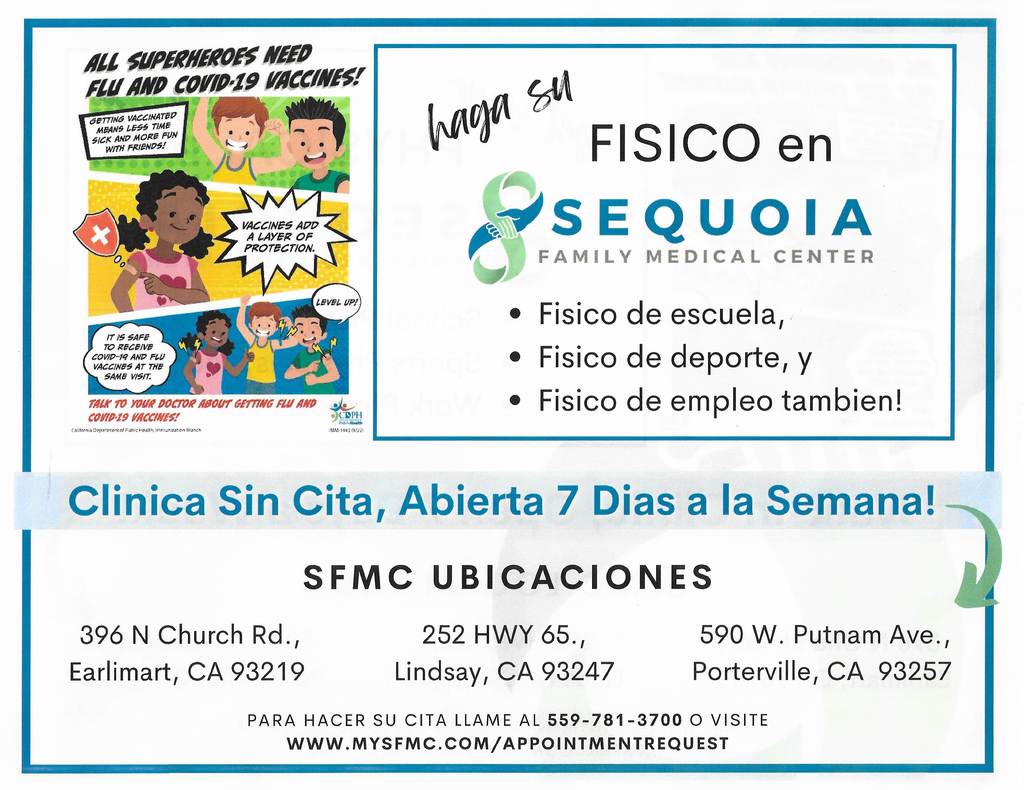 In making efforts to improve the safety and security of our students, staff and campus RSD has installed a "buzz in" system at the District Office front door. All visitors to the campus will press the button and office will unlock the door.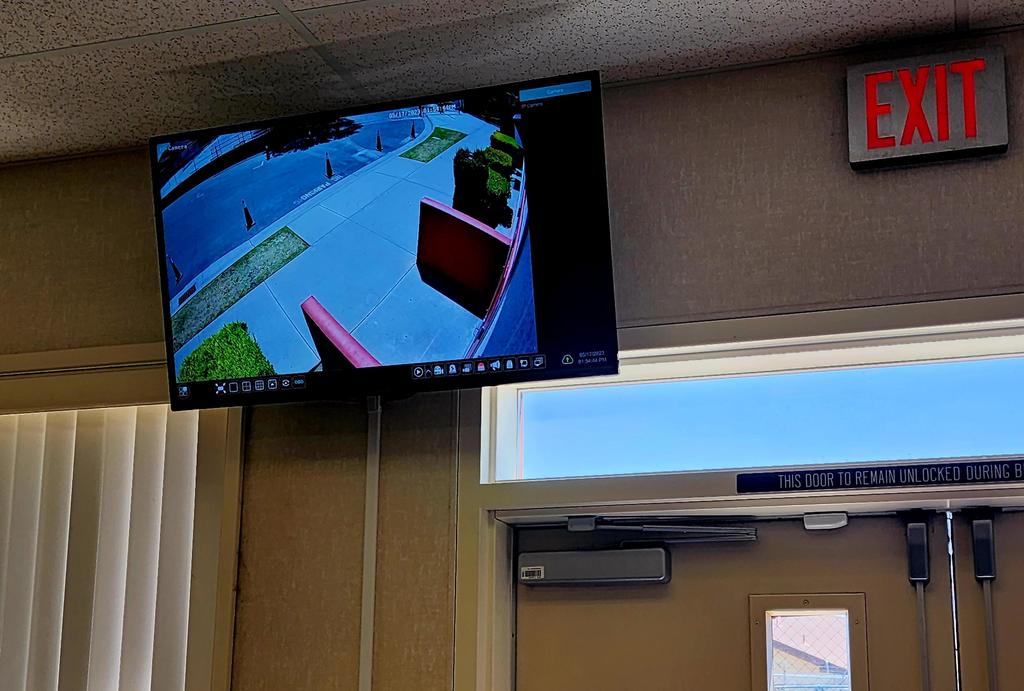 Vaccine Clinic: CFF will be at the school library today from 2-4 PM to administer vaccinations. Varicella and TDAP available for students. Clínica de vacunas: CFF estará en la biblioteca de la escuela hoy de 2 a 4 p. m. para administrar las vacunas. Varicela y TDAP disponible para estudiantes.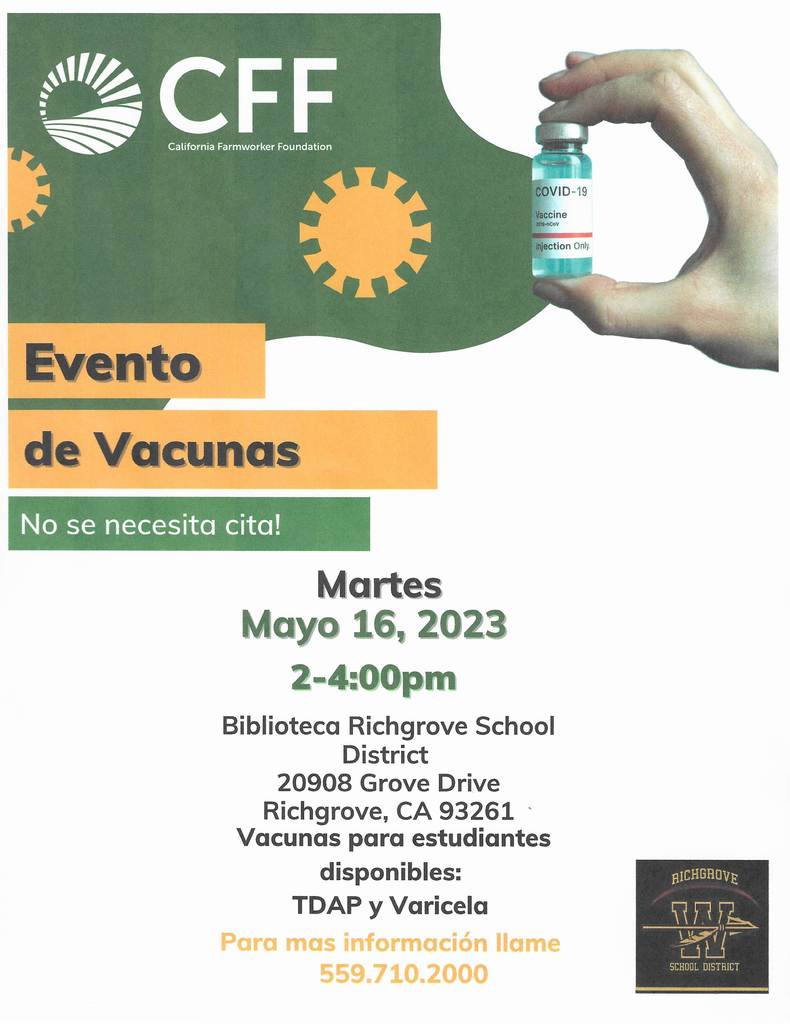 Happy Mother's Day to all of the amazing Mother's from RSD!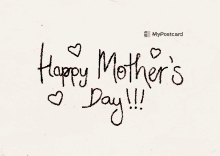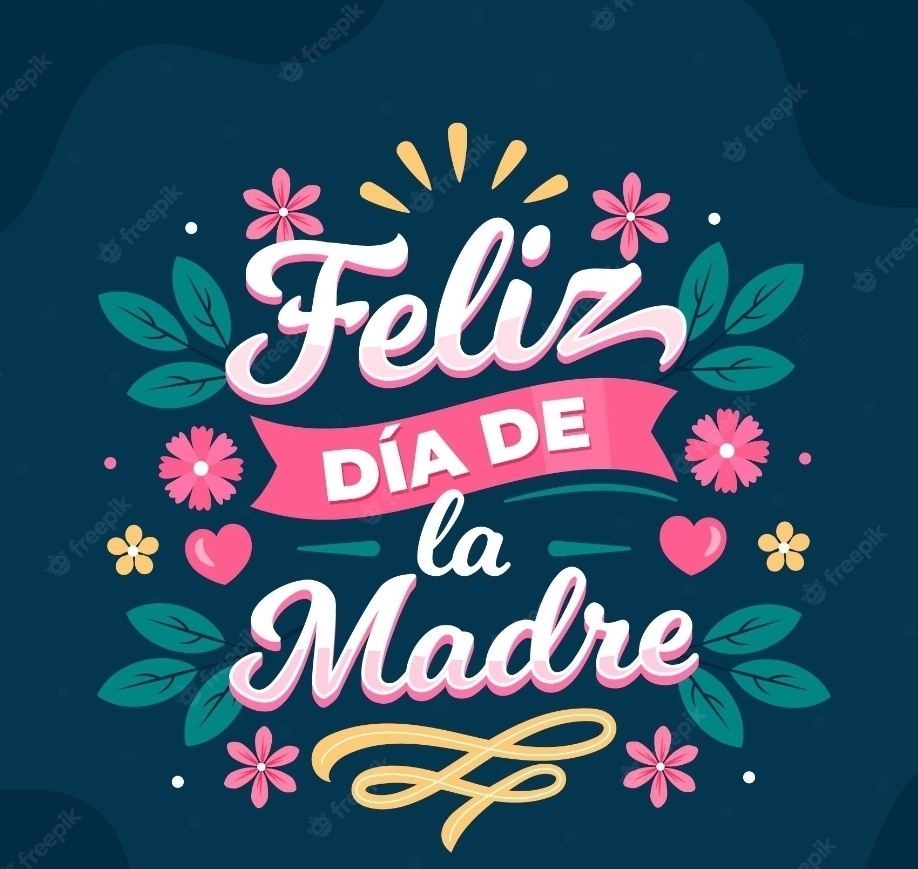 RSD would like to thank all the amazing presenters who spoke at our Caeer Day! Giving back and being of service to the students of Richgrove. #RSDAlumi #25yearsandgoing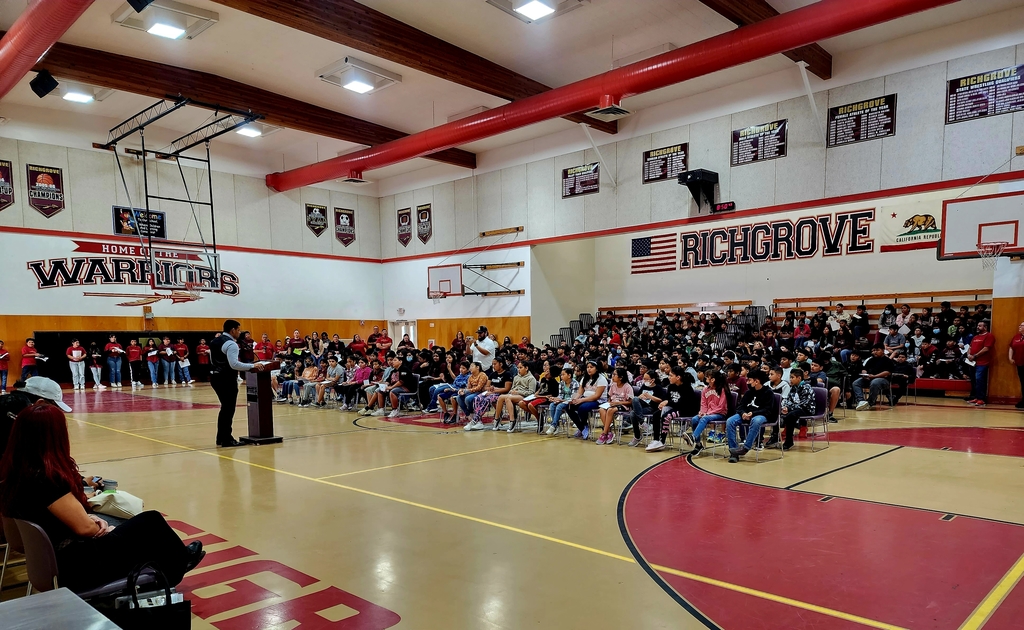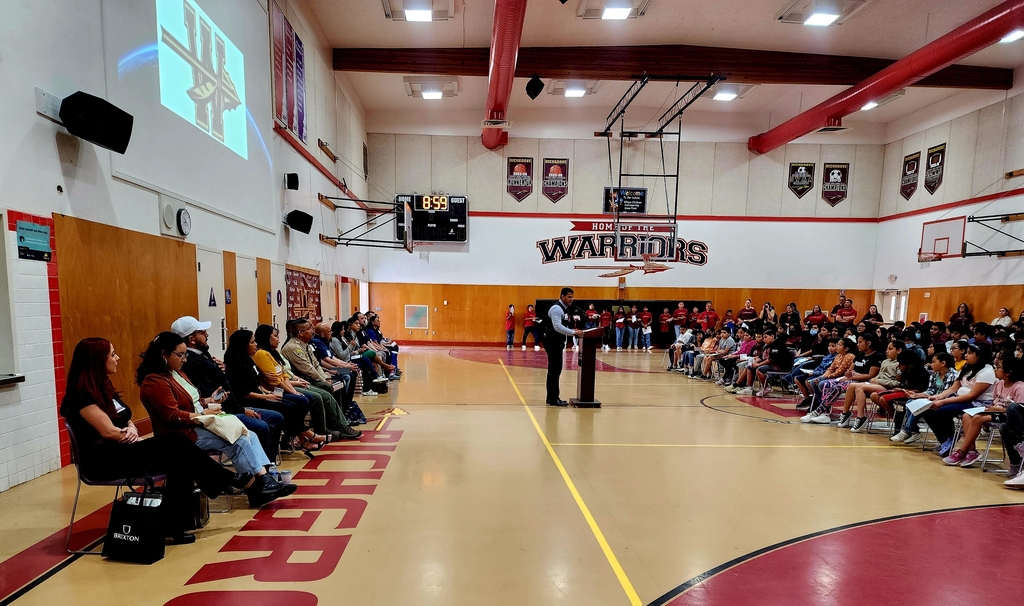 GREAT WEEK OF ATTENDANCE! This week and next RSD is striving for perfect attendance. At the end of this week we had a 97.6% attendance rate for the week, with five classrooms having perfect attendance all week! Thank you for making sure your children are getting to school. Next week let's see if we can hit 100%!
Richgrove talent performing at Relay for Life in Delano! Great job everyone!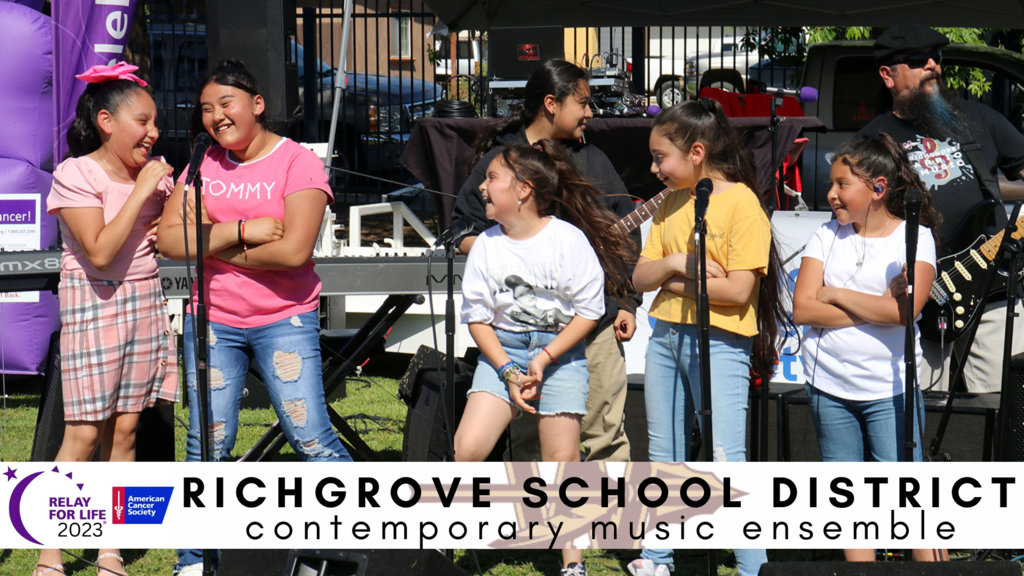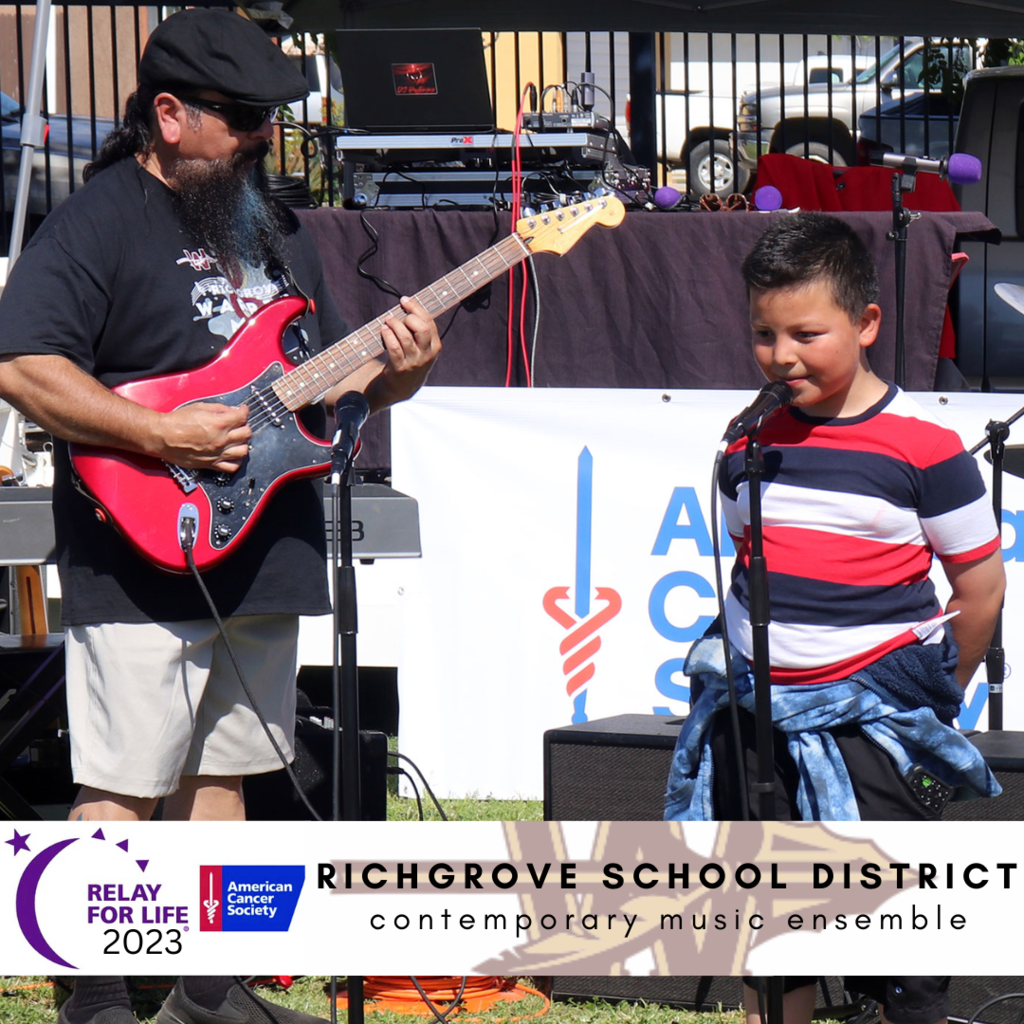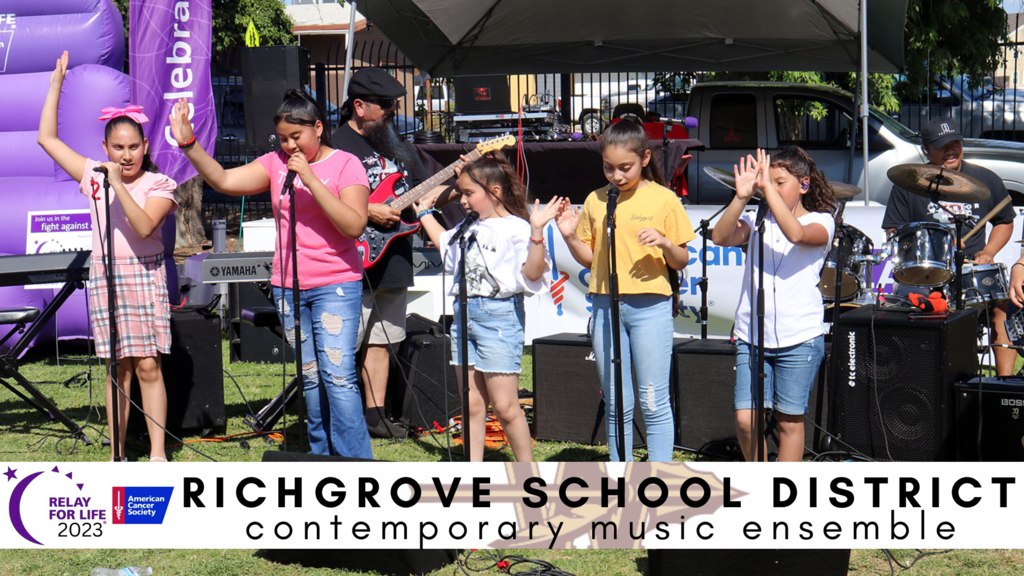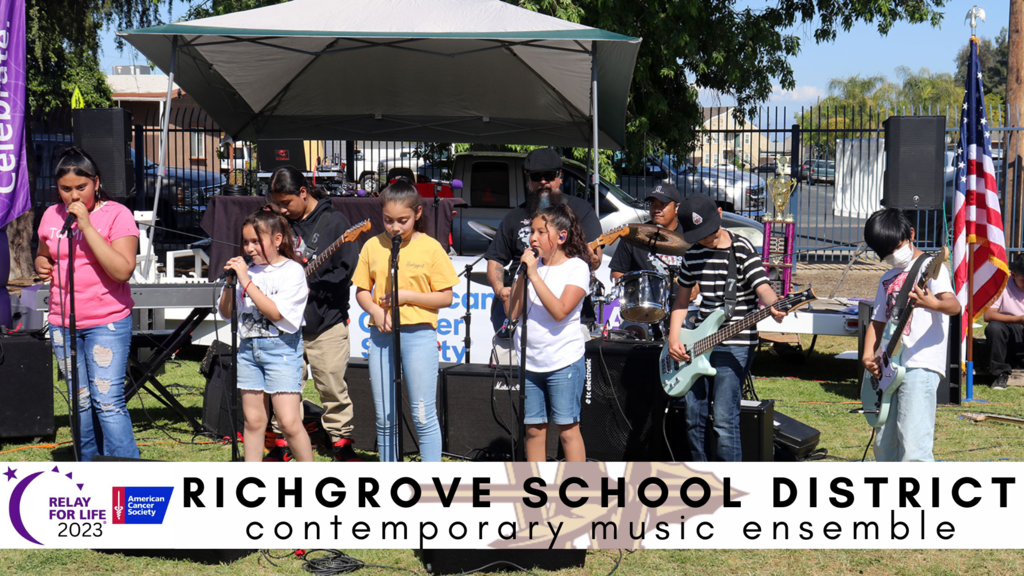 It is time for State Testing! Next week, Monday, May 1st -Wednesday May 10th will be our annual State Testing for all 3rd-8th graders. Please make sure your children are getting plenty of sleep, eating well and coming to school with a positive mindset so they can do their best. Please talk to them about the importance of giving their best effort. We know they will be great! ¡Es hora de las Pruebas Estatales! La próxima semana, del lunes 1 de mayo al miercoles 10 de mayo, será nuestro examen estatal anual para todos los estudiantes de 3.° a 8.° grado. Asegúrese de que sus hijos duerman lo suficiente, coman bien y vengan a la escuela con una mentalidad positiva para que puedan hacer lo mejor posible. Por favor, hable con ellos sobre la importancia de dar su mejor esfuerzo. ¡Sabemos que serán geniales!

We will have an 8th-grade Parent meeting on Wednesday May 3, 2023 @ 5:00 PM Tendremos una reunión de padres de 8vo grado el miércoles 3 de mayo de 2023 a las 5:00 p.m.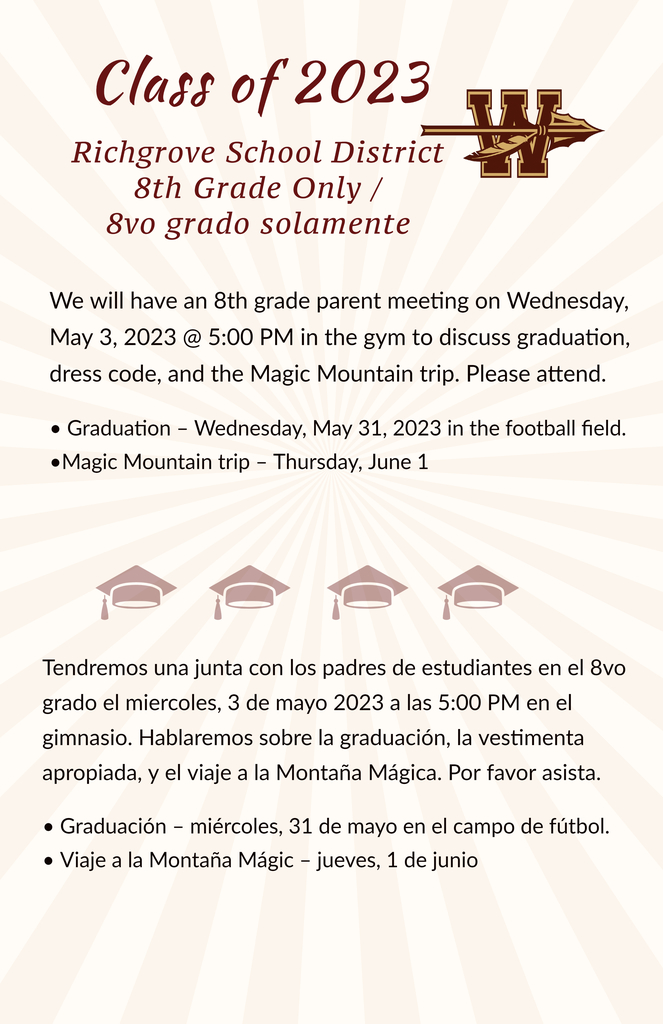 LCAP Town Hall Meeting and Back to School Night, with a special performance band performance. On Thursday, April 27th starting at 4:30 PM at the school gym.
The lockdown has been cleared. All students are free to go home. Thank you! El bloqueo ha sido despejado. Todos los estudiantes son libres de irse a casa. ¡Gracias!
The Warrior Percussion Team concluded their season in Bakersfield with a 2nd place finish. Congratulations to our amazing students, Mr.P and all the parent/staff volunteers! Here is a link to their performance thanks to Mr. Morrison.
https://youtu.be/bfqom37iB28

Pre-K and 8th-grade Graduation pictures are coming up! Save the date: Monday, April 17th. Visit
www.mylifetouch.com
and enter your Picture Day ID to pre-order EVTPJ3N3V ¡Se acercan las fotos de graduación de Pre-K y 8vo grado! Aparta la fecha: lunes 17 de abril. Visite
www.mylifetouch.com
e ingrese su ID de Picture Day para reservar de antemano EVTPJ3N3V.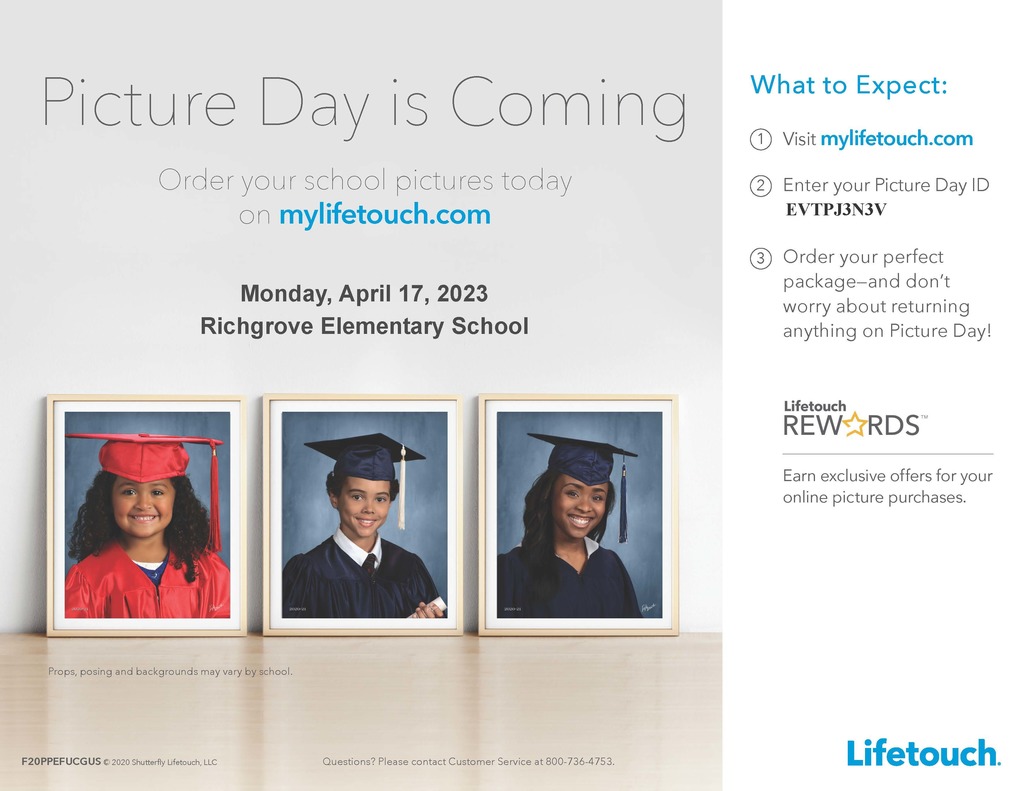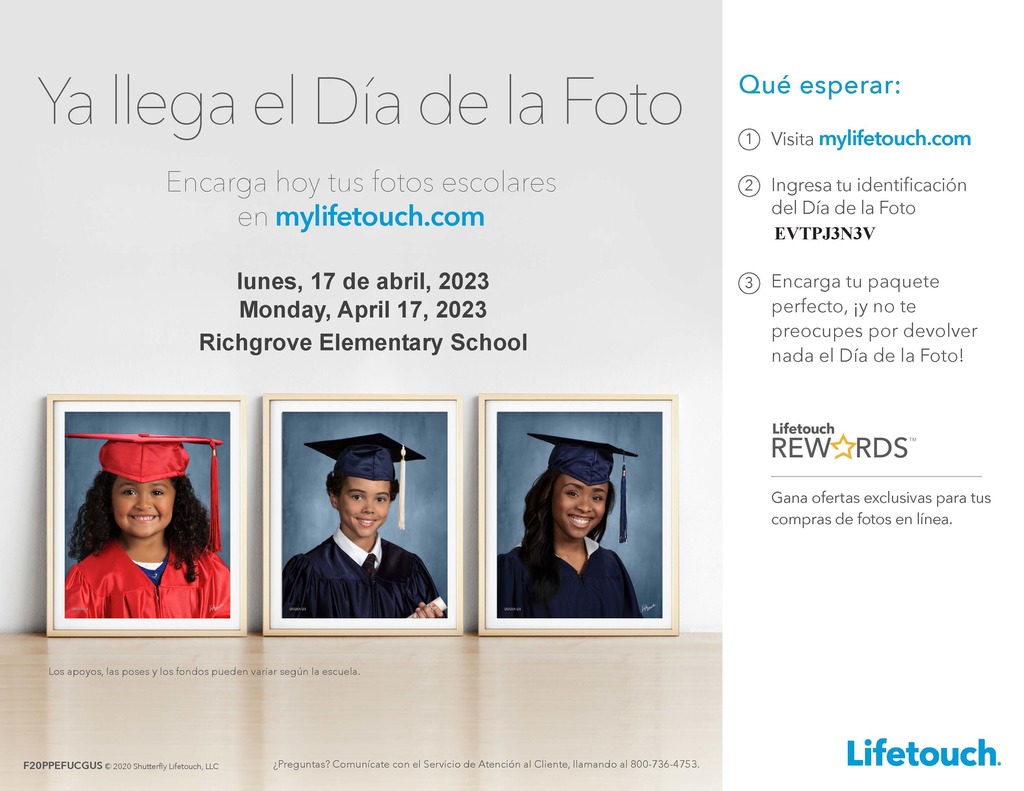 Thank you to our amazing parents and students who joined us for 1st movie night in 3 years! And a special thank you to our great staff for giving of their time setting up this event and feeding our guests!

Proteus is conducting community needs forums for the purpose of strategic planning. They will be providing the Richgrove residents an overview of Proteus services (education, energy, farmworker services, etc) as well as conducting small breakout groups to learn what the needs are in the community.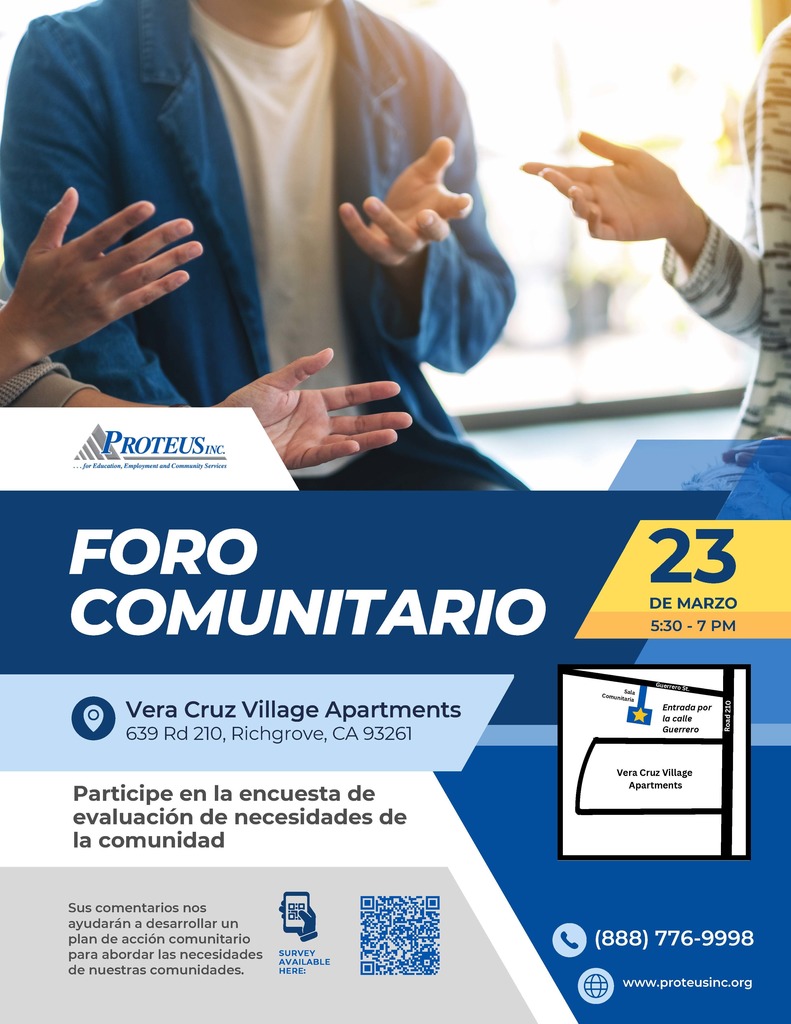 RSD students participated at the TCOE annual Poetry and Prose performances and earned 9 Superior and 1 Excellent rating that included 4 encore requests! Great job Warriors and Coaches!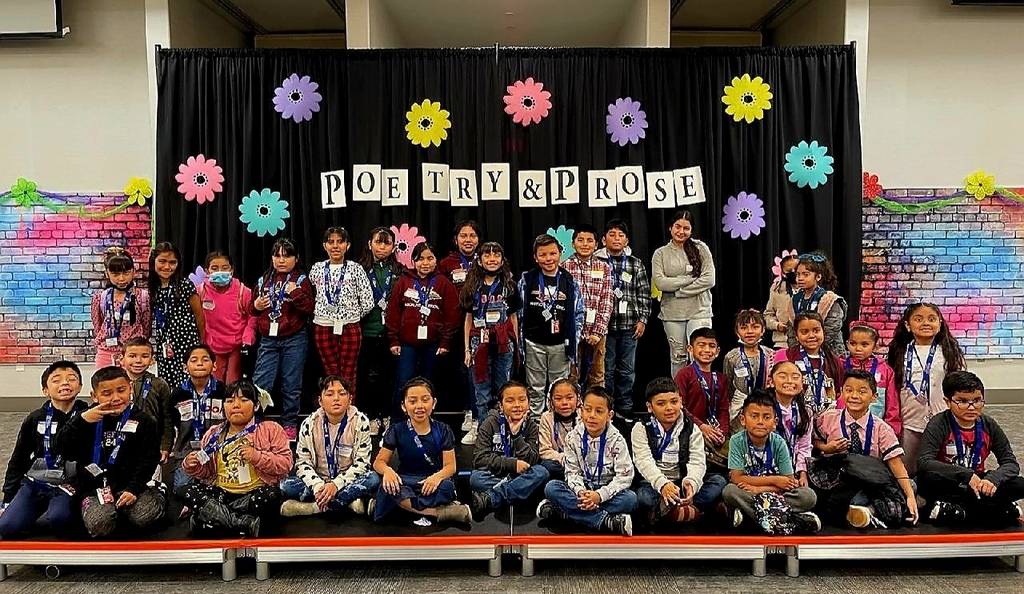 Join us for Breakfast with the Principal: Thursday, March 30th, 8:30 - 9:30 AM. Join our administrative team for breakfast and to answer questions you may have in regards RSD. Acompañanos para el desayuno con el director: jueves, 30 de marzo, 8:30 - 9:30 a. m. Acompañe a nuestro equipo administrativo para desayunar y responder preguntas que pueda tener con respecto a RSD.

Richgrove State Pre-School now enrolling children from 8 months - 6 years for the 2023-24 school year 1. For more information call 661-725-2427 ext 181 Richgrove State Pre-School ahora inscribe a niños de 8 meses a 6 años para el año escolar 2023-24 1. Para obtener más información, llame al 661-725-2427 ext 181
The Richgrove Percussion Team competed last night in Hanford. Thanks to Mr. Arnold Morrison, here is the YouTube link to their performances. Great job Warriors!
https://youtu.be/WE3Vc57yiM4
1st graders at Beginning Music class with Mr. P and Mr. Casas.